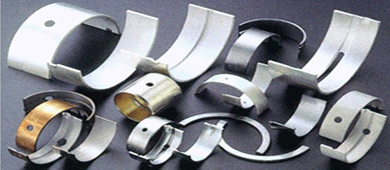 NDC ENGINE BEARING
Metal bearing: An important part to support a connecting rod and a crankshaft to rotate in an engine for automobiles, motorcycles, construction machinery or ships.
Half bearing: Divided into two parts to cope with the complex shape of the installation point.
Resin Bushing and Plate: This type of bearing is widely used for various purposes in many places including: automotive automatic transmission, wiper, suspension, shafts for industrial machinery, electric and office automation equipments.