Calme is a sound absorption plates, made of sintered aluminum powder. This porous plate is created with our high sintering technology, that can control which frequency to absorb by controlling the air layer behind it. It can also be painted and curved without degrading the performance.
> View NDC Calme Architecture Gallery
Characteristic of Calme
The weight of Calme is about the half of an aluminium plate. You can easily make a hole, cut, and curve as you do with an aluminium plate.
Excellent in: corrosion resistance, water resistance, wind resistance, fire resistance. It is high in safety since it does not produce any harmful dust, and also friendly to the environment as it is recyclable.
Material
| | |
| --- | --- |
| Type A | Suitable for indoor use. (High in durability but no water and humidity resistance.) |
| Type C | Suitable for indoor swimming pools, outdoor or underground use. (Excellent in water and humidity resistance.) We recommend you to use Type C even indoor if it will be for a humid place. |
Colour
The surface colour of each Calme is slightly different since it is a sintered porous material. Please check photos of the past constructions and understand this feature.
| | |
| --- | --- |
| Standard Colour | The standard colour is silver gray. |
| Selected Colour | Any colour is specifiable. (Extra charge is required.) |
Installation
An air layer is required behind each Calme to enable its sound absorbing effect. It does not absorb sounds efficiently if it is sticked to building frames or outer plates.
| | |
| --- | --- |
| Direct-sticking | Directly stick to a celling or a wall with bises or revets. Suitable for high position constraction or indoor pools. |
| Solderless-sticking | Stick with elastic adhesive and double-sided tape on gypsum acoustical boards. Suitable when you do not want to show bises on surface. |
Textures

Size and Weight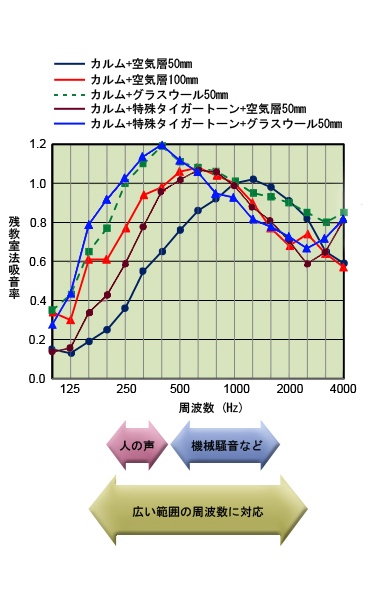 Mechanical Properties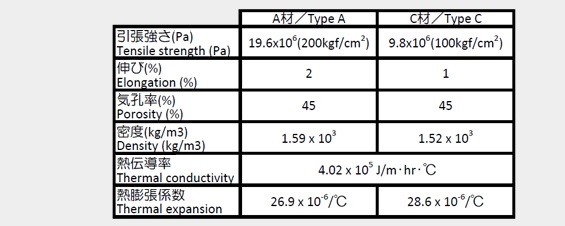 Sound Absorption Characteristic